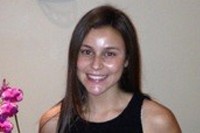 The winner of the June 1st, 2014 Odenza Vacations Scholarship is Anaiancy Ramirez from Oxnard, California. Anaiancy graduated from Pacifica High School in Oxnard and will be a sophomore at the University of California in Santa Barbara where she studies Cellular, Molecular, and Developmental Biology.

Message from Recipient:
"I am very humbled and grateful to receive this scholarship. Thank you for helping me follow my goals, now I can focus a lot more on my studies and a little less on finances. I will be using this money to help pay for my tuition and textbooks. I am extremely thankful and hope to one day be able to give back to my community just as you have helped me."